This year the Global Wind Day was held in Elicio`s Alibunar wind farm. It was organized in collaboration with  RES Serbia where Elicio is one of 3 co-founders, in the presence of more than 150 pupils from local schools, Minister of Mining and Energy Dubravka Djedovic, Ambassador of Belgium to Serbia Kathy Bougenhout, members of the Association, but also by representatives of the embassies of Canada, Finland, Spain, delegations of the EBRD, EPS and other members of the Association, as well as representatives of EMS AD, provincial institutions and public companies.
The minister said that the announcement of the 1st ever auctions will be the initiator of a big new investment cycle, noting that the optimism is based on the fact that we have more than 1,000 MW of ready-made wind power projects.
– We recently broke a record, considering that for the first time we were among the top ten countries in Europe with an 11% share of wind production on a daily basis in the national mix, thanks to the operation of eight wind farms with a capacity of 400 MW, in which 730 million euros were invested.
Emmanuel Van Vyve, the director of Business Development at the company Elicio, reminded that the wind farm in Alibunar had operated for five years and that EUR 90 million had been invested in it. As he pointed out, the wind farm is an excellent investment, and the company is already planning next projects in Serbia.

– We welcomed with great pleasure the news about the auctions for the allocation of market premiums for RES that the government had launched and they are a good indicator of the further development of the sector. We will continue with new projects in Serbia, and the wind farm in Pancevo is next – stated Van Vyve.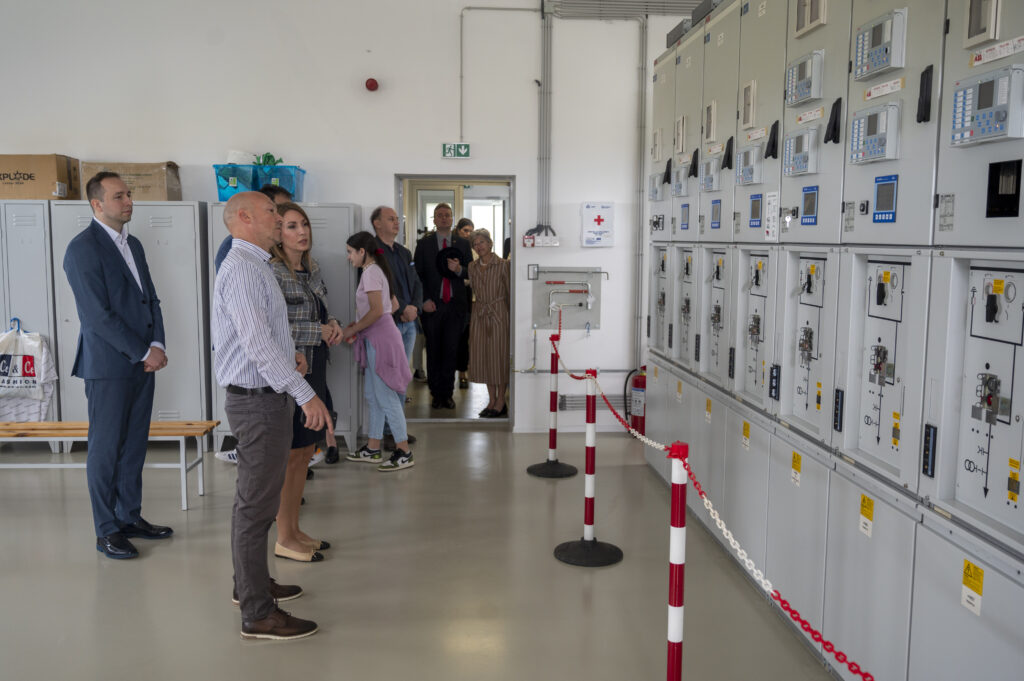 The event was attended by the ambassador of Belgium to Serbia, Cathy Buggenhout, representatives of local and provincial authorities, numerous companies, as well as pupils from three elementary schools from Alibunar, Banatski Karlovci and Vladimirci. The pupils were the most interested in how the wind farms worked, how tall they were, but also how much they cost.
The maintenance technician at the Alibunar Wind Farm, Igor Milutinov from Elicio explained to them each turbine has a foundation with piles 13-16 meters deep, that each turbine has 100 meters tower height and 50m rotor blades, and that it can produced 2 MW of green energy per hour.

– The turbines are fully automated, they can be switched on through an app on the phone or the computer. If you went on foot to the top of the turbine, it would take 25 minutes, but each one has a service elevator which takes 4 to 5 minutes to reach the top. The cut in (minimum required) wind speed allowing the turbine to start working is 3 m/s, whereas the cut out wind speed is 22 m/s. At higher speed, the operation of the system is discontinued to prevent damage. It takes less than a week to build a wind turbine, and each model costed EUR 2 million – said Milutinov. "